PETS

FOR THE BIKE

FOR THE HOME
OUR APPAREL & LICENSING® TEAM
Our APPAREL & LICENSING® Team here at Open Road Harley-Davidson® is here to get you ready for the road in the best quality gear and hottest styles! We consistently provide outstanding customer service and are ranked in the top 5% of dealers nationwide for doing so! 
We pride ourselves in having one of the most unique "shop-worthy" selections in styles, sizes, riding gear, and "H-D®" any décor with a variety of novelty items.
Whether you want to ride in style, feel smoking hot at the next rally, or be the one with the latest and greatest in Genuine Harley-Davidson® Merchandise our APPAREL & LICENSINGs® Team is here to help you!
If you are looking for Genuine Harley-Davidson® Merchandise in Northeast Wisconsin or the surrounding areas, come on in! Not local? You can shop our online store from the comfort of your own home.
▼ LOOKING FOR SOMETHING SPECIFIC? LET US KNOW! ▼


Genuine APPAREL & LICENSING® Collection
This is iconic Harley-Davidson® riding gear and apparel. Classic, bold, and strong. Riding jackets are built from the most durable materials to keep you riding through it all. Tough hardware. Everything you need from helmets and rain gear to t-shirts and caps, and plenty of black and orange so you can show the world your true colors. The pride runs deep here. 


1903 Collection
The 1903 collection was built from our passion for two wheels that were born 115 years ago. Vintage-inspired Harley-Davidson graphics that come straight out of our history. Hand-stitched details. Top-quality materials. The heritage runs all the way back to our roots, but the function and style are timeless. This is the true original, made to be worn by the true original.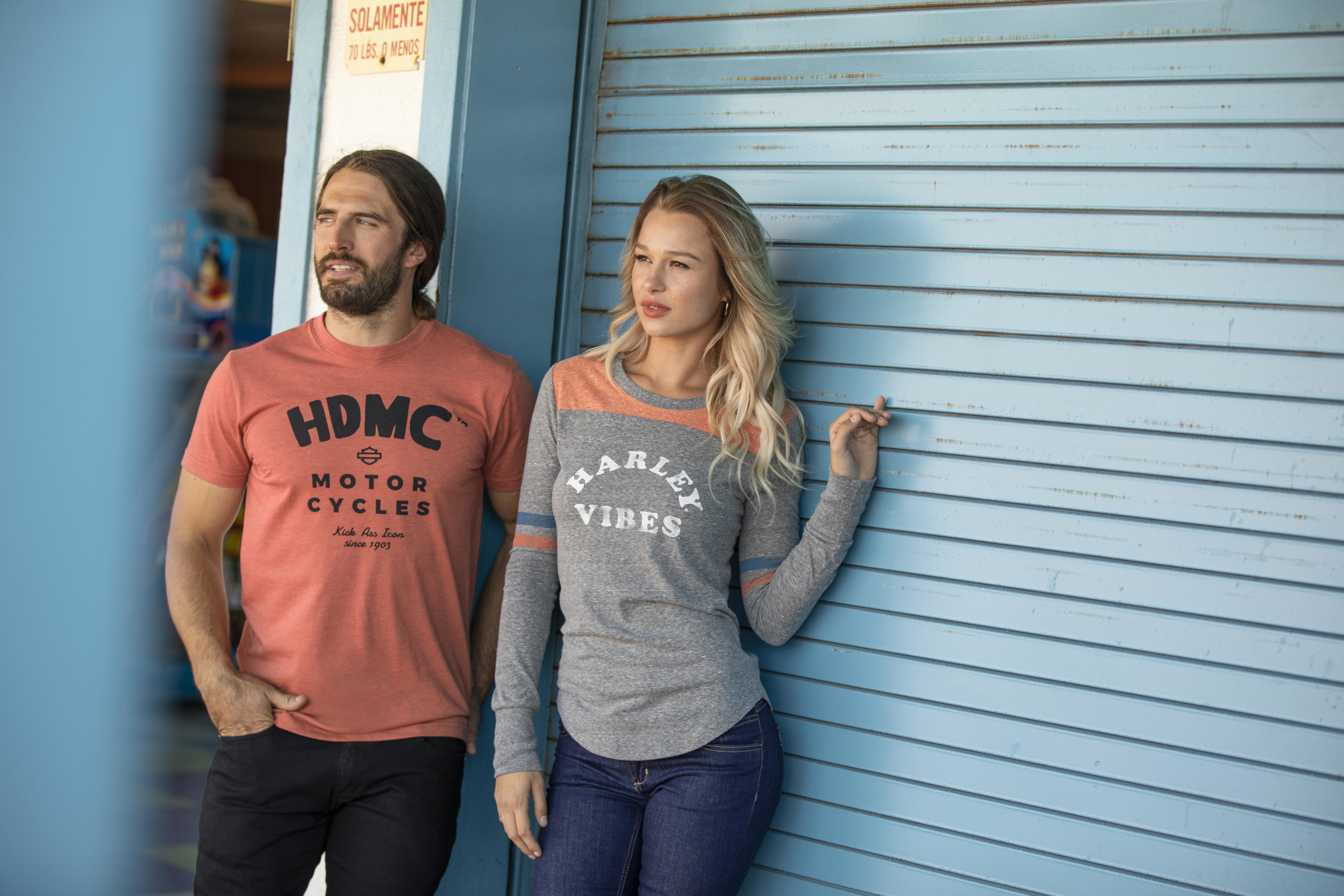 Garage Collection
There's nothing complicated about the garage collection. Stripped down, rugged and raw. That's as it should be because it was inspired by workwear. And we're talking about the kind of work that gets done by people who have a wrench in their hands. We've got everything from leather jackets and boots to shirt jackets and trucker caps.
 Moto Collection
We gave the throttle a modern twist when we set out to create the H-D® moto collection. The details are subtle. The lines are clean. They're designed for mobility and riding comfort but made to look good when you're off the road. They're cut to fit your body with sleek lines, and not a lot of extra fabric to flap in the wind. These are the next classics, for those who like what's next.